What is Telemedicine? – TeleeMD USA
What is Telemedicine? – TeleeMD USA
Whether you are sick, managing a chronic condition, or have questions about your health, you usually schedule an in-office appointment with your primary care physician. If a situation arises after hours, you may find ourselves going to an urgent care clinic or even the emergency room.
As technology continues to advance, so does the options for care. Through telemedicine services, you can receive medical help anytime, anywhere, without ever leaving home.
Defining Telemedicine
The World Health Organization (WHO) defines telemedicine as "healing from a distance." Telemedicine gives patients the freedom to receive treatment and medical care virtually anywhere, without needing to physically go to the doctor's office for services.
You are reading What is Telemedicine?
History of Telemedicine
During the 1950s, healthcare providers began offering remote services using a landline to consult with their patients. With the progression of technology, telemedicine has grown to provide care in a variety of ways. Some of these include:
Online portals- managed by your physician
Video software -allows for remote consultations
 Apps- managed by telemedicine companies
Types of Telemedicine
Telemedicine allows the patient to discuss in real-time the symptoms and medical issues with the healthcare provider. A provider can give a diagnosis, educate on treatment options and give prescriptions virtually. Healthcare providers can even monitor readings from medical devices remotely to keep an eye on a chronic condition and help patients manage medication.
There are three common types of telemedicine:
Interactive medicine, also known as "live telemedicine," is when an online doctor and patients communicate in real-time.
Remote patient monitoring gives patients, and their caregivers access to monitor mobile medical equipment. This equipment might be used to monitor blood pressure, blood sugar levels, etc.
Store and forward allows providers to share a patient's health information with other healthcare professionals or specialists to provide better care.
Telemedicine gives healthcare systems, physician practices, skilled nursing facilities, and other healthcare professionals the opportunity to provide care more efficiently. Since providers can monitor patients in real-time, they can adjust treatment plans when necessary more quickly. This leads to better patient outcomes.
You are reading What is Telemedicine?
Increased revenue is another benefit an online doctor can see when using telemedicine. By utilizing virtual care, physicians can see more patients in less time, without needing to hire more staff or increase their practice space.
How Telemedicine Benefits Patients
Many patients have limited access to healthcare services due to location, income, physical ability to leave their homes, etc. With telemedicine, they can now see a physician without leaving their homes. Seniors who would prefer to age in place, don't drive, or have trouble getting out can now do so. The spread of disease is also reduced as individuals with contagious diseases don't have to expose it to others in crowded waiting rooms.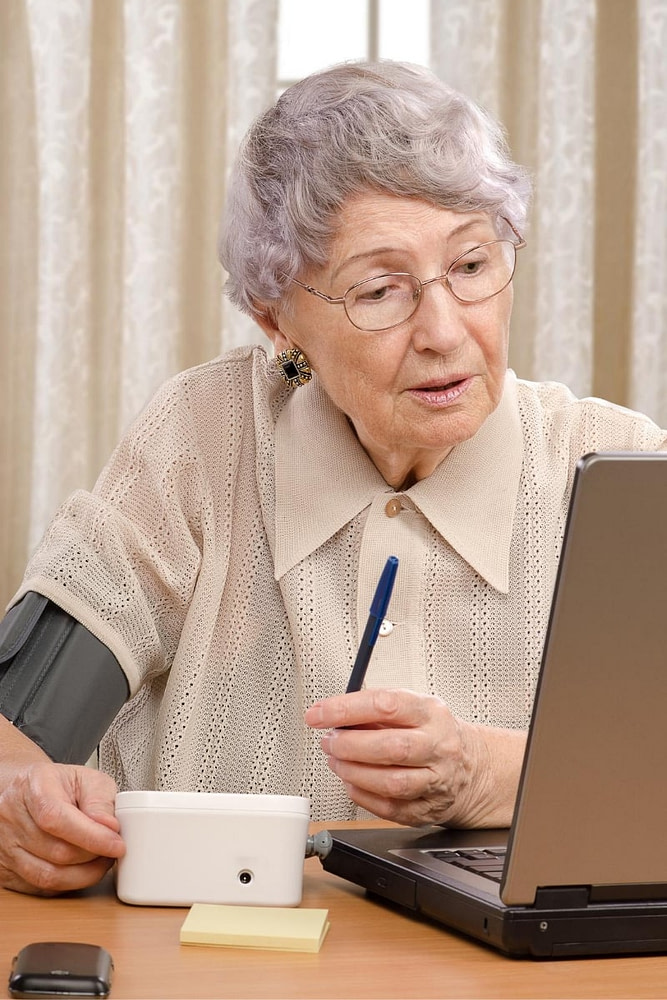 Telemedicine also benefits patients:
Transportation: Patients can avoid spending gas money, wasting time in traffic, or worry about finding a way to the doctor's office, with video consultations.
Missing work: Patients can schedule an appointment during a lunch break or even after work hours.
Childcare/Seniorcare Challenges: Patients don't have to worry about finding care while going to the office for an appointment if they are caregivers.
Telemedicine Pros
As we already discussed, telemedicine expands access to quality patient care, especially to underserved communities that need it the most. It also can change the way healthcare is delivered for the better.
Convenient and Accessible Care for Patients
Telemedicine was initially developed in the U.S. to address healthcare shortages, particularly in isolated rural areas. Today telemedicine is used worldwide, from providing primary healthcare in a third-world country to allowing a senior patient with mobility issues to see the doctor from home.
You are reading What is Telemedicine?
Saves on Healthcare Costs
Telemedicine will help cut our healthcare spending by reducing unnecessary ER visits. The U.S. spends over $3.7 trillion on healthcare every year, with at least 25% avoidable.
Increasing patient engagement
It is safe to say we live in a very connected world today. Therefore we expect a connected care experience as well. Telemedicine connects patients with the online doctor more frequently and more conveniently. Physicians can spend more with their patients than in an in-office, allowing them to ask more questions, promoting a stronger doctor-patient relationship, and patients who feel better educated to manage their care.
Better quality patient care
Telemedicine makes it easier for providers to follow-up with their patients. This leads to chronic conditions being better monitored and managed and better outcomes altogether.
The Future of Healthcare is Here
Telemedicine doesn't mean doctor's offices are a thing of the past, but it does mean care is more accessible and affordable in some cases. As technology continues to advance, so will the telemedicine world.
Is Telemedicine The Future Of Health Care?
TeleeMD is an online doctor visit platform for all your family's comprehensive care. We are a family-first telemedicine platform that offers everything from preventive care to urgent medical attention. Whenever and wherever our patients need us, we are there from them. Contact an online doctor for an appointment on your phone, tablet, desktop, or laptop. Other telemedicine related info can also be found on our website.
Thank you for having read our post What is Telemedicine?