9 Benefits of Telemedicine and Online Doctors – TeleeMD
9 Benefits of Telemedicine and Online Doctors – TeleeMD
9 Benefits of Telemedicine and Online Doctors – TeleeMD. As technology continually changes, so does the medical world. Physicians are always looking for ways to treat their patients better, and technology has brought serval advances to the medical field.
Thanks to technological progress, such as Telemedicine, patients can obtain medical services, information, and education that generally would be unavailable.
What is Telemedicine?
What is Telemedicine? The World Health Organization (WHO) defines Telemedicine as "healing from a distance." Telemedicine gives patients the freedom to receive treatment and medical care virtually anywhere, without needing to physically go to the doctor's office for services. Through telemedicine services, you can receive medical help from an online doctor anytime, anywhere, without ever leaving home.
Benefits of Telemedicine & Online Doctors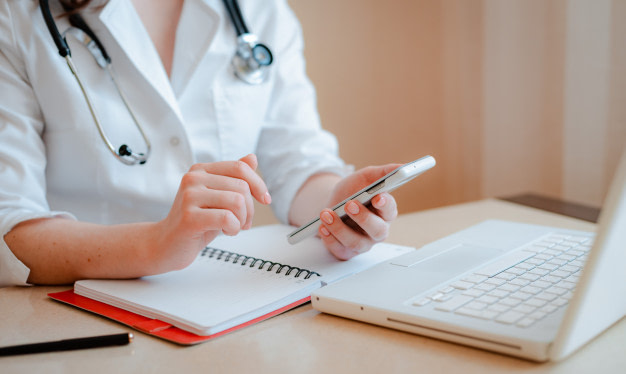 Increases Access to Care
Distance, disabilities, access to transportation, and travel time between patients and their care providers, can restrict access to care. Online doctors have overcome geographic limitations to healthcare by virtually going to the patient. This is especially helpful for patients in underserved communities and those in rural geographical locations where clinician shortages exist.
You are reading 9 Benefits of Telemedicine and Online Doctors – TeleeMD
Improves Quality of Care 
Telemedicine has already significantly improved the quality of care for patients with medical and mental health conditions. A study showed that patients that used Telemedicine had:
38% fewer hospital admissions
31% fewer hospital re-admissions
More involved in their healthcare decisions
Increases Preventive Care
Telemedicine may make it easier for people to access preventive care that improves their long-term health. This is especially true for people with financial or geographic barriers to quality care. For instance, a 2012 study of people with coronary artery disease found that preventive Telemedicine improved health outcomes.
Reduces Healthcare Costs
Telemedicine can increase care delivery efficiency, reduce expenses of caring for patients or transporting to another location, and even keep patients out of the hospital. Telemedicine will also help cut our healthcare spending by reducing unnecessary ER visits. The U.S. spends over $3.7 trillion on healthcare every year, with at least 25% avoidable. One study showed that telemedicine care had 19 percent savings over inpatient care costs.
Decreases Patient costs
As a patient, you can spend a lot of money and time on healthcare services. By using a Telemedicine company, you have an online doctor on your smartphone, laptop, Ipad, or another digital device. Factor in the money you spend on travel, parking, childcare, and taking time off work to go to one appointment.
You are reading 9 Benefits of Telemedicine and Online Doctors – TeleeMD
Improves Traditional Face-to-Face Medicine
When there is a healthy doctor-patient relationship, it sets the foundation for high-quality patient care and reducing health care costs. Telemedicine should assist, not replace, in-office care.
How health care is benefiting from telemedicine
Improves Engagement and Satisfaction
Telemedicine makes it easier and more convenient for patients to stay healthy and engaged in their health care. Patients have the support, flexibility, and real-time care with their providers without having to leave their home, miss time from work, or find childcare for an appointment.
Improves Provider Satisfaction
Being a provider today can be challenging and stressful, but Telemedicine can improve job satisfaction by making it easier to meet with patients. Healthcare professionals who utilize Telemedicine find it easier to balance their work and family life.
You are reading 9 Benefits of Telemedicine and Online Doctors – TeleeMD
Slow Spread of Infection
Going into the doctor's office puts you at risk of being around people who may be sick. Being around others who might be contagious can be dangerous for people with underlying conditions or weak immune systems. Telemedicine reduces the risk of picking up an infection by being at the doctor's office.
Telemedicine and the Future
While chatting with your doctor via video may be an adjustment from the traditional office visits, many patients are already finding themselves won over by the convenience and efficiency of a telehealth appointment.
With the rapidly rising cost of healthcare and the fact that it is nonexistent in some areas, the need for Telemedicine continues to grow. Treating from their homes, giving valuable medical support and education, and providing service to less developed regions makes it a pretty significant option.
Here at TeleeMD USA, we provide an online doctor visit platform for all your family's comprehensive care. We offer everything from preventive care to urgent medical attention. Whenever and wherever you need healthcare, contact TeleeMD.
Click here for more Telemedicine related info.